IFOY Patronage
IFOY Sponsor
C-5 Vierrad-LPG-Gegengewichtstapler

Crown Gabelstapler GmbH & Co. KG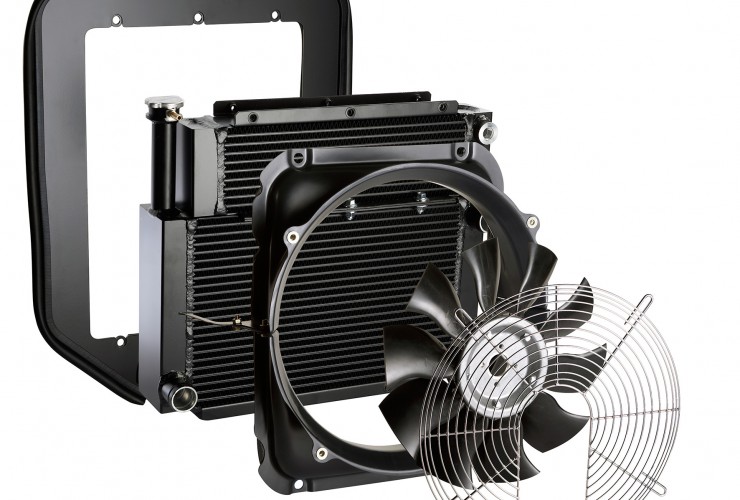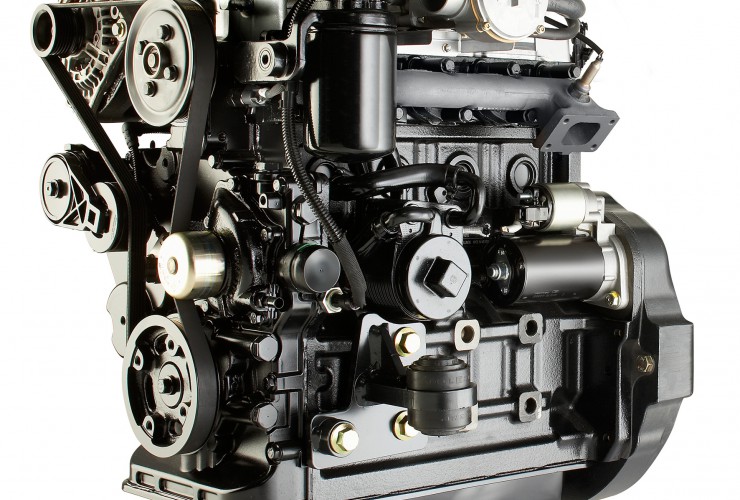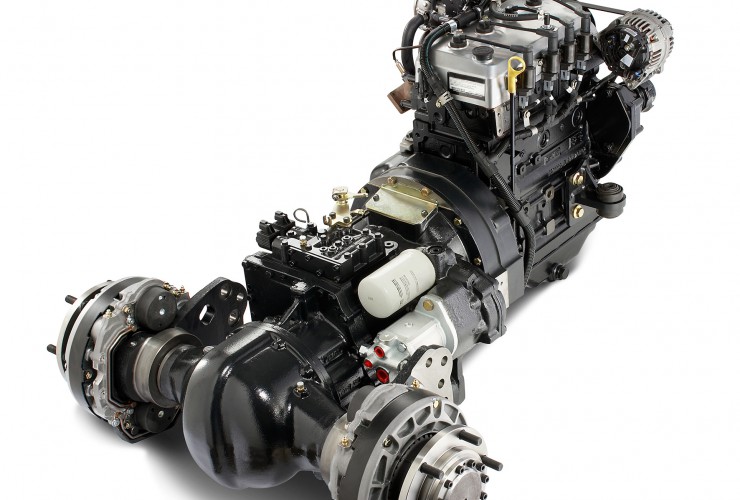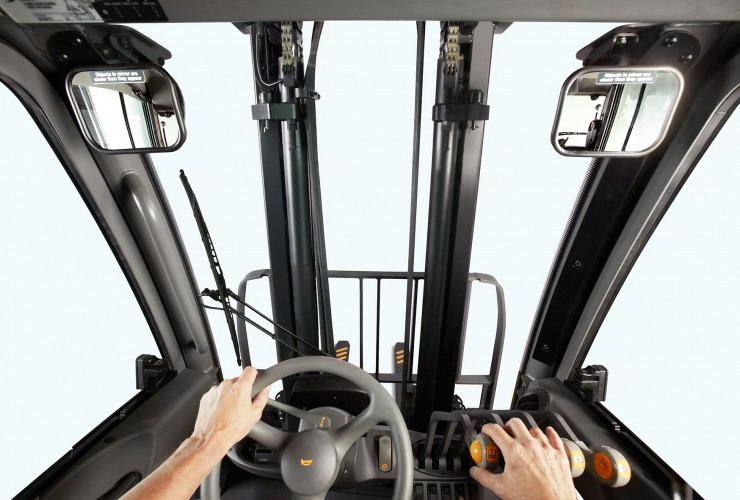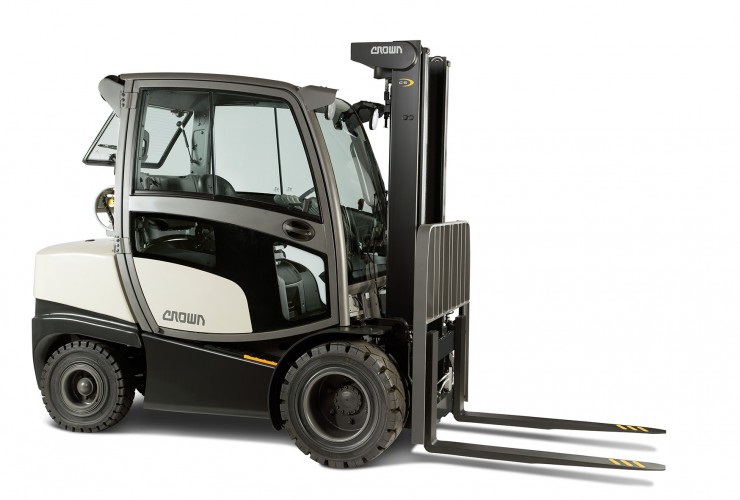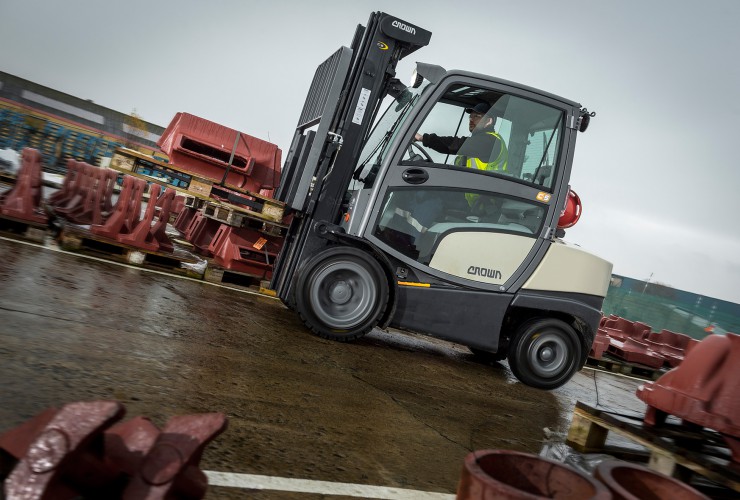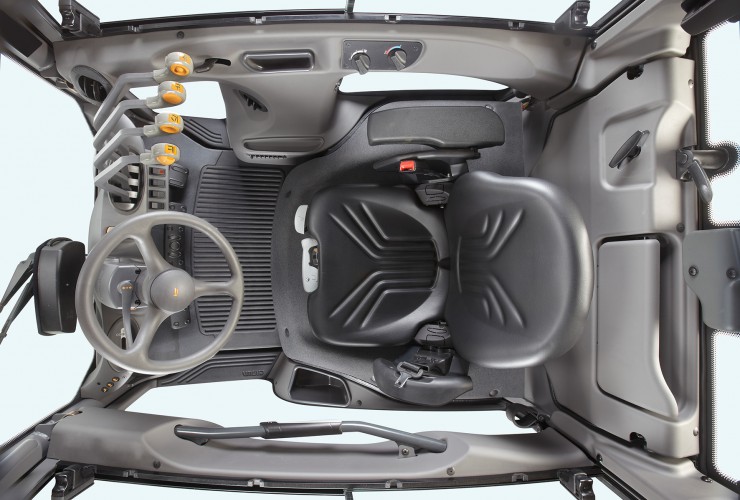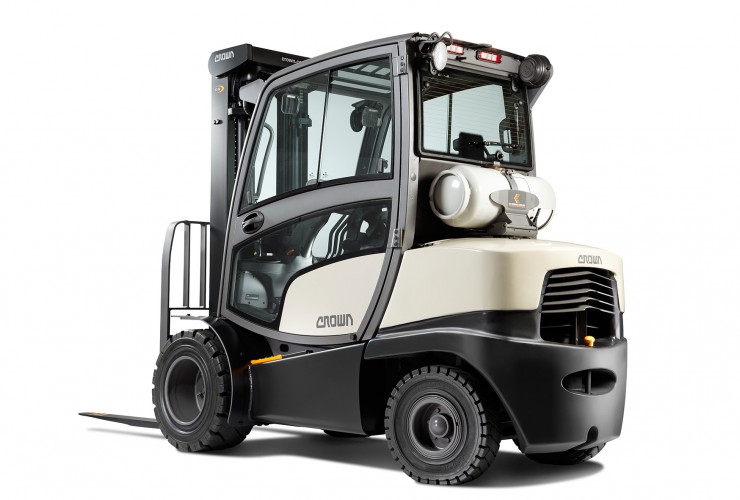 Crown C-5 Kühlsystem mit ODC-Bedarfskühlung
Crown Gabelstapler
IFOY-Kategorie
Counter Balanced Trucks bis 3.5t
Kurzcharakteristik
Der neue, innovative Crown C-5 Treibgas-Gegengewichtstapler mit einer Hubkapazität von bis zu drei Tonnen erfüllt höchste Kundenerwartungen in puncto Produktivität, Leistung und Manövrierbarkeit und bietet die optimale Lösung für die zwei wichtigsten Herausforderungen:
1. Senkung der Betriebskosten:
Die Kostenreduzierung durch weniger Wartung und längere Betriebsbereitschaft stellt die größte Herausforderung in diesem Produktsegment dar. Der C-5 meistert dies dank seines äußerst robusten, zuverlässigen und energieeffizienten LPG-Motors aus Eigenfertigung und seines soliden Antriebsstrangs. Die extrem langlebige, vollflächige Servobremse verlängert die Nutzungsdauer der Bremsscheibe und minimiert Schmutzablagerungen. Die Zweifachkühlung kombiniert gezielte Belüftung und Kühlerreinhaltung und verhindert so eine Überhitzung durch Schmutzablagerungen. Fazit: eine erhebliche Senkung der Wartungskosten. Für den Antriebsstrang mit On-Demand CoolingTM gewährt Crown fünf Jahre bzw. 10.000 Stunden Garantie.
2. Sicheres Fahrgefühl und Bedienkomfort:
Zufriedene Bediener leisten mehr. Bei der Entwicklung des C-5 standen Bedienkomfort und Fahrsicherheit im Vordergrund, um mehr Zufriedenheit und Produktivität zu erreichen. Die hochinnovative Vollkabine setzt mit automobilkonformem Komfort, optimaler Ergonomie und bisher unerreichter Rundumsicht neue Maßstäbe.
Video: Crown C-5 Series Gas Forklift
---
| | |
| --- | --- |
| Truck Name |  Crown C-5 |
| Truck Type |  Counter Balanced Truck |
| Date of Test |  IFOY 2016 |
Testbericht
Mit dem C-5 bringt Crown seinen ersten Verbrenner auf dem europäischen Markt. Der neue Vier-Rad-Stapler mit LPG-Motor ist verfügbar mit Kapazitäten bis zu drei Tonnen und ist ausgestattet mit einem industriellen, energieeffizienten 2,4-Liter-Motor, der nur minimale Vibrationen erzeugt.
Auf den ersten Blick sieht der C-5 aus wie ein echter Crown: eigensinnig, robust und zugänglich. Die Marke war bereits vor Jahren die erste mit einer stark gekrümmten Kabinensäule, um dem Fahrer beim Ein- und Aussteigen so viel Platz wie möglich zu bieten - sowohl visuell als auch praktisch. Die zusätzliche Stufe ist geräumig und ausgestattet mit einem guten Anti-Rutsch-Belag, einschließlich einem Schmutzabstreifer am Rand. Die Stufe könnte nach Ansicht des Testteams etwas niedriger sein. Der Fußraum ist jedoch im wahrsten Sinne des Wortes riesig, völlig frei von Hindernissen und ausgestattet mit einer perfekt eingepassten, dicken Gummimatte. Die Beschleunigungs- und Bremspedale sind übersichtlich und gut angebracht. Die Bremse ist extrem breit und kombiniert Bremsen und Inchen für präzises Manövrieren. Der Erfassungsmoment zwischen Fahren und Inchen, der heute oft sehr abrupt ist, soll dadurch fließender werden. Getrennte Pedale für Bremsen und Inchen sind ohne Aufpreis verfügbar. 
Einfach starten und Wegfahren ohne angeschnallt zu sein, ist dank des optionalen "Seatbelt-interlock" beim C-5 nicht mehr möglich. Damit liegt Crown in puncto gesetzliche Bestimmungen weit vorn, denn in zwei Jahren ist dies für alle Stapler verpflichtend. Fahren und Arbeiten mit dem C-5 ist stressfrei. Der Stapler reagiert unmittelbar und ist intuitiv bedienbar. Die Hydraulikhebel sind auf dem Armaturenbrett angeordnet und erlauben ein gleichzeitiges Bedienen. Dank ihre Lage und Form sowie der Anordnung der Heizung in der rechten Kabinentür ist das Auf- und Absteigen auch rechtsseitig möglich.
Dank der clever abgerundeten Formen des Armaturenbretts und einer schlanken Lenksäule erlebt der Fahrer die Kabine als sehr geräumig. Der Sitz ist gut und komfortabel. Die Neigung der Lenksäule ist stufenlos verstellbar, eine Höhenverstellung könnte die Benutzerfreundlichkeit noch weiter erhöhen. Das niedrige Gegengewicht, der hohe Sitz, die Vorwärtsposition des Fahrers, die gewinkelten Querverbindungen und das offene Mastdesign bieten eine ausgezeichnete Sicht. Sogar Stapler mit komplett geschlossener Kabine, wie auch das Fahrzeug im IFOY Test, bieten eine hervorragende Sicht. Die Kabine mit Durchsicht-Türen, Schiebefenster auf beiden Seiten, die sich nach vorne und hinten öffnen lassen, Scheibenwischer vorne und hinten und Heizung bieten auch bei extremen Wetterbedingungen den Komfort eines PKW. 
Die eigene Crown-Motorentechnik im C-5 ist besonders. Die Marke zielt mit robusten Materialien auf lange Lebensdauer und niedrigen Kosten. Anstelle leichter Aluminiumteile ist Gusseisen und Stahl verbaut, ein wartungsfreies Getriebe ersetzt Zahnriemen oder Ketten. Dank zweier Ausgleichsachsen und einer speziell gedämpften Aufhängung ist der Motor praktisch vibrationsfrei. Eine Demonstration mit einem vollen Glas Wasser auf der Oberseite des Motors, absolviert der C-5 vom Start weg bis hin zur Vollgasfahrt, ohne einen Tropfen zu verschütten. Für das Bremsen entwickelte Crown die Power Break. Diese hemmt die gesamte Kreisfläche der Bremsscheiben und verhindert somit Staub und Verschleiß. Crown bietet auf Motor und Getriebe (Power Train) eine Garantie für 10.000 Stunden oder fünf Jahren, sofern der Stapler mit On-Demand Cooling (ODC).
Während des Einsatzes auf der IFOY Teststrecke zeigt sich der C-5 leistungsstark und geschmeidig. Das Inching ist zwar gewöhnungsbedürftig, aber die Testwerte sind stabil. Die Produktivität ist etwas besser als der Durchschnitt dieser Klasse, der Energieverbrauch dagegen etwas höher. Dabei macht es kaum einen Unterschied, ob der Stapler auf "Economy" oder "Productivity" eingestellt ist. Sogar die Begrenzung von 20 auf 15 km/h macht kaum einen Unterschied. Im "Fast"-Modus ist der Stapler sogar sparsamer, weil er den Roll-out nutzt, ohne Gas zu geben zu müssen. Nach Ansicht des Testteams bedarf die Schalldämmung bei voller Leistung noch etwas mehr Aufmerksamkeit.
IFOY Testfazit:
Alles in allem ist die erste Begegnung mit dem neuen Crown Trumpf sehr positiv. Der Stapler ist geräumig, einfach zu bedienen und bequem. Die Leistung ist überdurchschnittlich gut und erfüllt die hohen Erwartungen. Optimierungspotenzial bieten das Inchingpedal und das Motorgeräusch bei voller Leistung; eine höhenverstellbare Lenksäule wäre ideal.
Hard Facts
| | | | |
| --- | --- | --- | --- |
|   | Test Truck IFOY Test | Average other trucks | Value 1 to 10 |
| Productivity Max mode (Pallets / 8 hrs) |  345 |  335 |  7.5 |
| Productivity Eco mode (Pallets / 8 hrs) |  338 |  N/A |   |
| Energy level Max mode (kWh / 100 plts) |  19.52 |  19.23 |  7 |
| Energy level Eco mode (kWh / 100 plts) |  19.53 |  N/A |   |
| Driving speed with load (km/h) |  20.63 |  18.97 |   |
| Lifting speed with load (cm/s) |  68.31 |  54.7 |   |
| Acceleration speed (time for 27,2 meters) |  6.5 |  7.13 |   |
|   |   |   |   |
| Average based on 5 year history |  Linde 39X |  Manitou MI25G |   |
|   |  Jungheinrich TFG 425 |  Clark C25 |   |
|   |  Mitsubishi FG30N |  Hyster Fortens 25 |   |
Averages soft facts
| | |
| --- | --- |
| First impression |  8.40 |
| Load Safety |  7.00 |
| Entry to truck |  8.29 |
| Seat & Sit position |  7.67 |
| Legg Space |  9.00 |
| Activate truck |  7.50 |
| Hydraulics |  7.13 |
| Steering |  6.86 |
| Sight |  7.25 |
| Driving acceleration |  7.00 |
| Driving braking |  7.00 |
| Driving & Turning |  7.00 |
| Parking truck |  6.86 |
| Safety elements |  7.38 |
| General after test |  7.50 |
| Sustainability |  8.00 |
|   |   |
| Total average soft facts |  7.49 |
| Total productivity |  7.50 |
| Total Energy consumption |  7.00 |
IFOY Innovation Check
Marktrelevanz
Gegengewichtstapler mit einer Tragkraft von 3 t werden häufig eingesetzt. Die Stapler mit Gasmotoren sind in diesem Marktsegment durchaus gut vertreten. Insofern sind die vorgestellten Innovationen für einen großen Kundenkreis von Bedeutung. Allerdings scheint Crown seinen neuen C-5 speziell für extrem harte Einsätze konzipiert zu haben. Zitat: "einen besonders langlebigen, robusten und verlässlichen Gasstapler", "größere Achs- und Lagerdurchmesser". Ergebnis dieser Entwicklungsziele ist ein Stapler, der ein erheblich höheres Eigengewicht als vergleichbare Wettbewerbsstapler aufweist. Ein höheres Eigengewicht bedingt jedoch prinzipiell einen höheren Energieverbrauch und somit auch einen höheren CO2-Ausstoß im Betrieb. In Zeiten zunehmenden Umweltbewusstseins verringert dieses den Kreis potentieller Kunden.
Kundennutzen
Die Innovation des Crown C-5 besteht nicht in der Neuartigkeit einer einzelnen Schlüsselkomponente, sondern in einem Bündel aus mehreren Einzelverbesserungen, die separat betrachtet werden.
Als Kundennutzen der Vollscheibenbremsen wird die Verlängerung der Wartungsintervalle genannt. Dieses bezieht sich jedoch nur auf den Vergleich mit konventionellen Trommelbremsen. Etliche Gegengewichtstapler verfügen jedoch bereits über wartungsfreie Lamellenbremsen.
Im Motor sind sehr hochwertige Komponenten wie die Ausgleichswellen und ein zusätzlicher Ölkühler verbaut worden. Für den Kunden ergeben sich hieraus folgende Vorteile: vibrationsarmer Lauf des Motors, Reduzierung des Wartungsaufwandes und eine lange Lebensdauer.
Das Kühlsystem scheint außerordentlich aufwändig zu sein. Ob sich dieser Mehraufwand für alle Kunden auszahlt ist fraglich. Allerdings bietet der rückwärtslaufender Ventilator den Vorteil bei einem Einsatz in stark verschmutzten Umgebungen den Radiator im Betrieb automatisch zu reinigen.
Die in der Bewerbung aufgeführte Vollkabine überzeugt durch große Sichtfenster und gut durchdachte Detaillösungen, wie der Haltegriff mit einem Huptaster für die Rückwärtsfahrt. Das "Intrinsic  Stability Sytem" ist bewährt und somit nicht neu.
Neuheits-/ Innovationsgrad
Vollscheibenbremsen sind ein bekannter Bremsentyp und werden auch seit langem in Flurförderzeugen (z.B. Hubwagen) eingesetzt. Die Funktionsweise dieses Bremsentyps entspricht weitgehend der aus dem PKW bekannten Einschreibenkupplung.
Die Komponenten des Motors sind hochwertig, sie werden aber seit langem in Fahrzeugmotoren verwendet.
Auch die so genannte On-Demand Kühlung ist bei Kraftfahrzeugmotoren Stand der Technik. Neu bei Staplern ist dagegen der Rückwärtslauf des Lüfters zur Reinigung des Kühlers von Staubablagerungen.
Funktionalität / Art der Umsetzung
Die Umsetzung der technischen Innovationen macht einen sehr durchdachten und soliden Eindruck.
---
 

Bremse       

Motor    

Kühlsystem                

Gesamt

Marktrelevanz

+

+

Ø

+

Kundennutzen

+

+

+

+

Neuheits- / Innovationsgrad

Ø

Ø

++

+

Funktionalität / Art der Umsetzung

Ø

+

+

+

++ sehr gut / + gut / Ø ausgeglichen / - weniger / - - nicht vorhanden
---
Datenblatt
Gerätetyp
Vierrad-Gegengewichtstapler mit Treibgasantrieb
Technische Daten (alle Geräte)
| | |
| --- | --- |
| Antrieb | LPG |
| Tragfähigkeit | 3000 kg |
| Eigengewicht | 5085 kg |
| Bedienung | Sitz |
| Fahrgeschwindigkeit mit Last | 20,0 km/h |
| Fahrgeschwindigkeit ohne Last | 20,0 km/h |
| Hubgeschwindigkeit mit Last | 0,65 m/s |
| Hubgeschwindigkeit ohne Last | 0,66 m/s |
| Senkgeschwindigkeit mit Last | 0,46 m/s |
| Senkgeschwindigkeit ohne Last | 0,47 m/s |
| Max.Hubhöhe | 3530 mm |
| Energieverbrauch nach VDI-Arbeitsspiel | 3,37 kg/h |
| Schlepper | |
| Nennzugkraft | N |
| Kommissionierer/Kombigeräte | |
| Max. Greifhöhe | mm |
Sonstiges
Es handelt sich um
Vollständig neues Modell
Datum der Markteinführung
15.05.2015
Datum des Produktionsstarts
15.06.2015
Konkurrenzprodukte
Jungheinrich TFG 425/430
STILL RX-70
Toyota Tonero
Video
Crown C-5 Series Gas Forklift
Innovationen
1. Motor & Bremsen:
Der 2,4l-Motor aus Eigenfertigung und der robuste Antriebsstrang sorgen für lange Lebensdauer und längere Wartungsintervalle. Interne Ausgleichswellen und gummierte Aufhängungen eliminieren Motoschwingungen weitgehend. Der Austausch von Riemen und das Nachstellen von Ketten erübrigen sich dank des zahnradgetriebenen Ventiltriebs. Die gekapselte Servobremse verlängert die Nutzungsdauer der Bremsscheibe und reduziert Schmutzablagerungen. Die serienmäßige Rampen-Haltefunktion verhindert ein Zurückrollen an Steigungen ohne konstante Betätigung des Bremspedals.
2. Kühlung:
Die Zweifachkühlung bietet eine separate Kühlung für Motor und Getriebe und optimiert so das Wärmemanagement. Crowns einzigartige On-Demand CoolingTM (ODC) Option kombiniert Belüftung und Kühlerreinhaltung. Bei jedem Motorstart befreit ein automatischer Linkslauf den Kühler von Schmutz.
3. Vollkabine:
Die Vollkabine mit Klarsichttüren, bidirektionalen Schiebefenstern, Scheibenwischern vorne und hinten bietet bei jedem Wetter automobilkonformen Komfort. Die großen Fenster und die gewölbte Frontscheibe gewährleisten gute 360-Grad-Rundumsicht und freien Blick nach oben. Die Kabine ruht auf Schwingungsdämpfern und ist vibrationsarm. Die Heizung ist in die rechte Tür integriert – so ist der Stapler von beiden Seiten zugänglich.
4. Kontrolle:
Das bewährte Intrinsic Stability System™ überwacht kontinuierlich Neigung sowie Hubhöhe und reguliert die Fahrzeugfunktionen entsprechend.
Hauptziele der Entwicklung
Die Auslastung von Staplern und Motoren bis zu ihren Leistungsgrenzen ist Alltag in der Logistik, führt aber oft zu Produktionseinbußen oder teuren Schäden. Laut Studien wünschten sich die Kunden einen Stapler mit Verbrennungsmotor, der auch unter härtesten Bedingungen Jahr für Jahr zuverlässig volle Leistung bringt. Crown hat viel Zeit investiert, um die Anforderungen der Kunden zu verstehen, die Stapler drinnen und draußen gründlich zu testen und die hartnäckigsten Probleme bei Gasstaplern zu beseitigen:
Hohe Wartungskosten aufgrund von Schäden bzw. Überhitzung

Produktivitätsverlust durch unzufriedene und überlastete Bediener
Unter Einsatz zuverlässiger Motor-, Brems- und Kühlungstechnologie entwickelte Crown mit dem C-5 einen besonders langlebigen, robusten und verlässlichen Gasstapler, der längere Betriebsbereitschaft sowie niedrigere Wartungs- und Reparaturkosten bietet.
Bei der Entwicklung innovativer Logistiklösungen hat die Zufriedenheit der Bediener bei Crown einen sehr hohen Stellenwert. Mit der hochinnovativen Vollkabine setzt Crown neue Branchenmaßstäbe in puncto Bedienerfreundlichkeit und automobilkonformen Komforts.
Im Hinblick auf seine statische und dynamische Stabilität profitiert der C-5 von Crowns langjähriger Erfahrung mit Gegengewichtstaplern. Das Intrinsic Stability System setzt auf eine Kombination aus durchdachter Staplertechnik, sorgsamer Herstellung und integrierter Technologie, um proaktiv für optimale Sicherheit und Leistung zu sorgen.
Kundennutzen
Mit dem Crown C-5 profitieren Crown-Kunden von mehr Produktivität, Langlebigkeit, Zuverlässigkeit, Stabilität, Bedienkomfort und Sicherheit. Sie bekommen einen äußerst robusten, leistungsfähigen Stapler mit unschlagbarer Lebensdauer – selbst unter härtesten Einsatzbedingungen. Weniger Wartungsaufwand, höhere Betriebsbereitschaft und die Vielseitigkeit des Staplers sind ausschlaggebend für geringere Betriebskosten.
Kunden können die Vorteile bestätigen, so etwa Joel Back von Gold Metal Recyclers in Texas: "Das Schlimmste an unserem Umfeld ist der hohe Staub- und Schmutzgehalt der Luft. Bei unseren bisherigen Gabelstaplern mussten die Bediener die Kühler mindestens einmal am Tag von Hand reinigen. Ein Stapler im Wartungsbereich statt an der Ballenpresse kostet mich pro Minute 1.000 Dollar. Beim C-5 sind die Wartungsausgaben geringer. Im Gegensatz zu unseren anderen Staplern gibt es keine Probleme mit Achsen oder Bremsen und keine Überhitzung."
"Der Crown C-5 ist äußerst leistungsfähig mit genug Drehmoment, um auch schwere Bauteile auf Steigungen mühelos zu transportieren. Insbesondere unsere Bediener sind vom C-5 begeistert", fügt Kevin Cooper von Terex Trucks Motherwell in Schottland hinzu. "Die Kabine ist geräumig, leicht zugänglich und solide konstruiert. Der gefederte Fahrersitz ermöglicht sanftes und bequemes Fahren. Unsere Bediener loben den Stapler als stabil und gleichzeitig, selbst bei unebenen Böden, reibungslos zu bedienen und zu steuern".
Sonderausstattung (IFOY Test-Gerät)
Vollkabine

On-Demand-Cooling: Bedarfskühlung mit Kühlerreinhaltung

Fahrleuchtenpaket und Radio/Multimedia-Vorbereitung

LED Arbeitsscheinwerfer

InfoLink Advantage Modul

Griff mit integrierter Hupentaste an der B-Säule
C-5 Four-Wheel LPG Counterbalance Truck

Crown Gabelstapler GmbH & Co. KG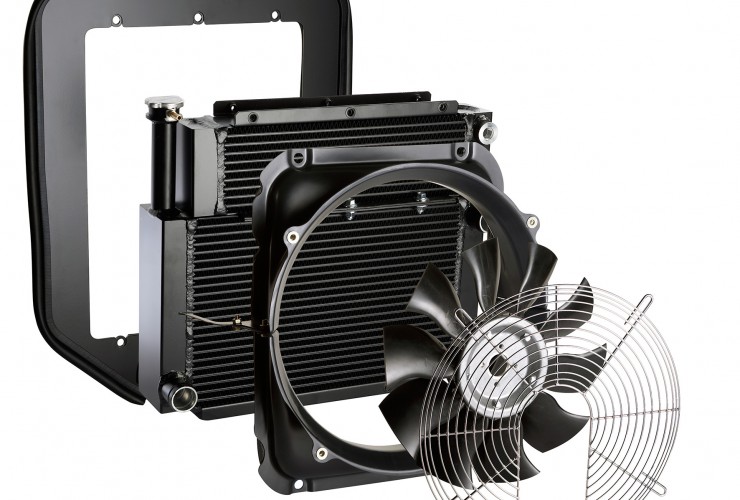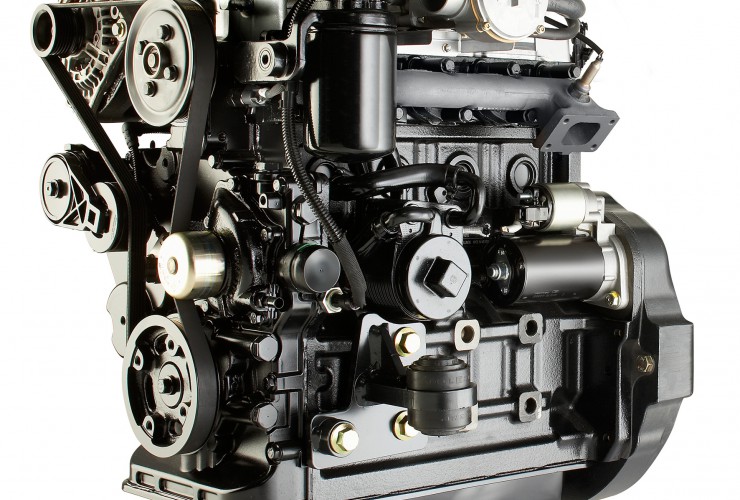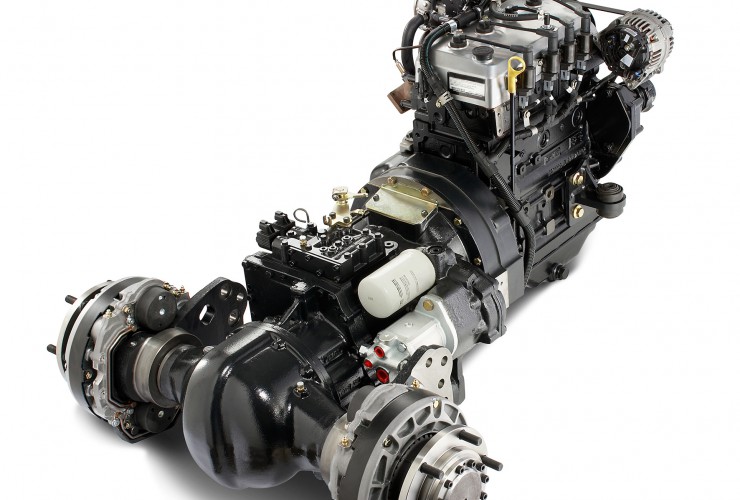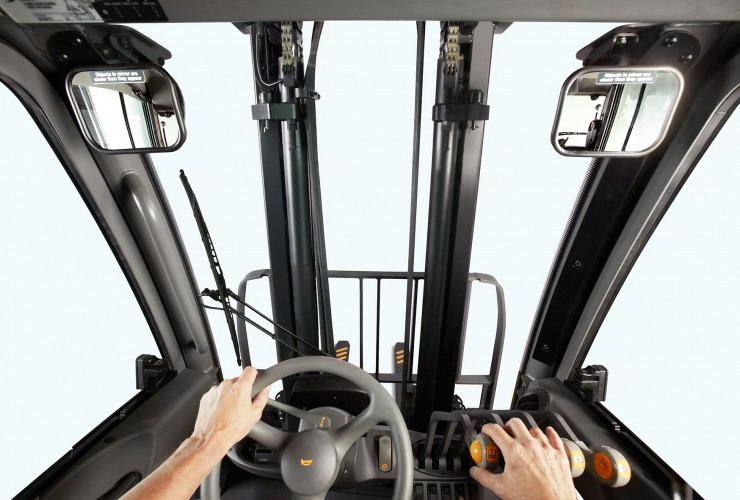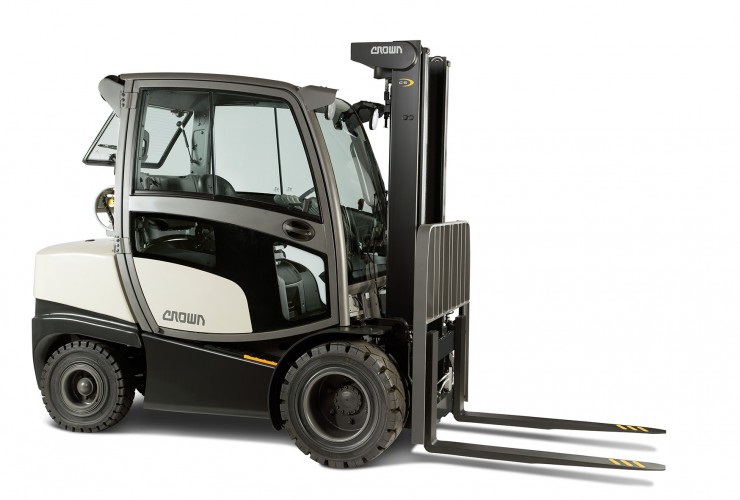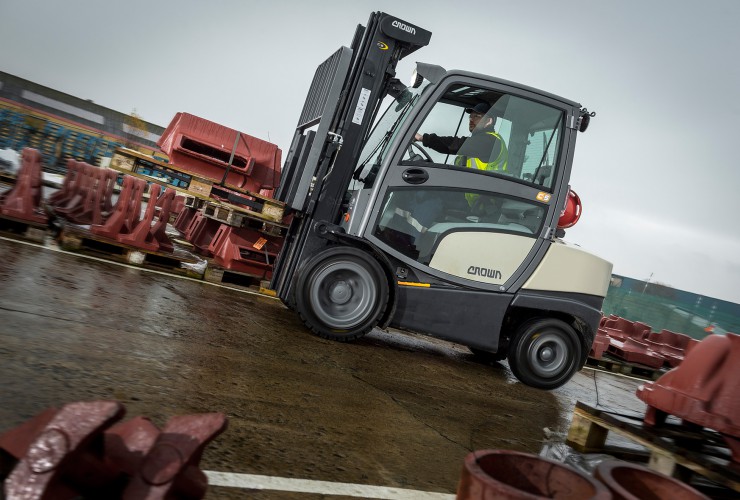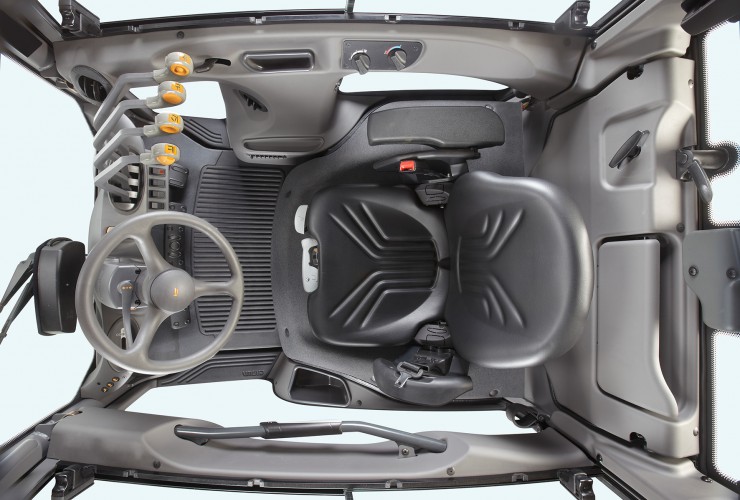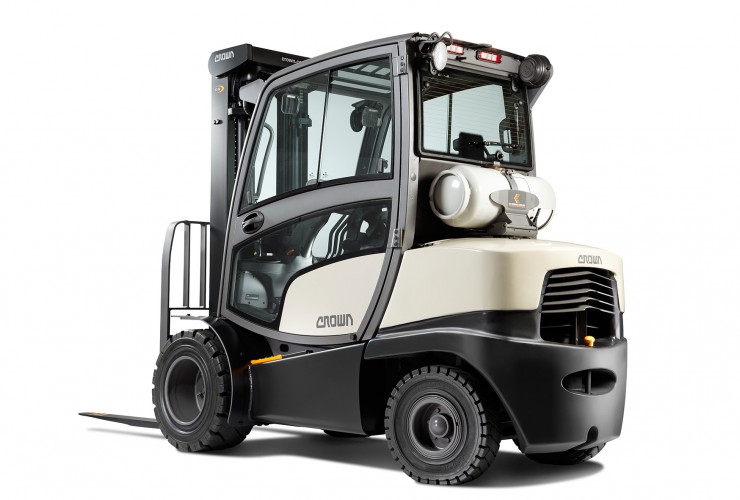 Crown C-5 cooling system with On-Demand Cooling
Crown Gabelstapler
IFOY Category
Counter Balanced Trucks up to 3.5t
Short Characteristic
Crown's new, innovative C-5 gas-powered counterbalance truck can lift up to three tonnes and is designed to meet customers' high expectations in terms of productivity, power and control, while addressing the two main challenges facing customers:
1. Lowering total costs of ownership:
In this product segment, the main challenge is to cut costs by reducing maintenance and increasing uptime – achieved in the C-5 by its extremely robust, reliable and energy-efficient Crown-built LPG engine and rugged powertrain. The highly durable full-circle power brake eases disc replacement and reduces the build-up of dirt, dual-radiator cooling combines precise ventilation with radiator cleaning to prevent overheating from build-up of debris, all of which significantly reduce maintenance costs. The On-Demand CoolingTM option includes a 5-year/10,000-hour extended warranty on the powertrain.
2. Operator confidence and comfort:
Contented operators get more done. Comfort, confidence and safety were Crown's primary considerations when developing the C-5, focusing on increased satisfaction and productivity. The highly innovative hard cabin sets a new standard with its automotive comfort, perfect ergonomics and unprecedented all-round visibility.
Video: Crown C-5 Series Gas Forklift
---
Truck Name
 Crown C-5
Truck Type
 

Counter Balanced Truck

Date of Test
 IFOY 2016
Test Report
The C-5 is Crown's first combustion-engine machine on the European market. The new four-wheel forklift with LPG engine is available with load capacities up to three tonnes and is equipped with an industrial, energy-efficient 2.4-litre engine with very low vibration levels.
At first glance, the C-5 looks like a true Crown: idiosyncratic, robust and accessible. Years ago, the brand was the first one with an extremely curved cabin columns offering the driver maximum space – both optically and in practice – when entering and exiting. The additional step is spacious and fitted with good anti-slip matting complete with a dirt wiper on the edge. The test team think the step could be slightly lower. Foot space is genuinely huge, completely free of obstacles and equipped with a perfectly fitted thick rubber mat. Acceleration and braking pedals are well arranged and positioned. The brake is extremely wide and offers a combination of braking and inching for precision manoeuvring. This feature is designed to ensure a smoother transition between driving and inching, which is still quite abrupt. Separate pedals for braking and inching are available at no surcharge.
The optional "Seatbelt-interlock" on the C-5 means the operator can no longer simply climb on board and drive off without belting up. This makes Crown a leader in terms of compliance with the regulations, as this feature will be compulsory for all forklifts two years from now. Driving and working with the C-5 is stress-free. The machine responds directly and operating characteristics are intuitive. The hydraulic levers are arranged on the dash and permit simultaneous operation. Thanks to their position and shape – and the fact that the heater is integrated in the right-hand cabin door – the driver can also enter and exit the truck from the right.
Thanks to the intelligently rounded contours of the dash and the slimline steering column, the cabin makes an extremely spacious impression. The seat is well-formed and comfortable. The steering column tilt is steplessly adjustable. A height adjustment feature would further enhance user-friendliness. The low counterweight, the high seat, the forward position of the driver, the angled cross-struts and the open mast design ensure an excellent view. This is even the case with forklifts with fully closed cabin, like the one in the IFOY test. With its transparent doors, sliding windows on both sides that can be opened to both the front and the rear, screen wipers at front and back, and heating system, the cabin offers car-like comfort levels even in extreme weather conditions.
The proprietary Crown engine technology in the C-5 is special. It uses robust materials for a long service life and low costs. Instead of lightweight aluminium parts, the engine is made of cast iron and steel; a maintenance-free transmission replaces timing belts and chains. Two balancing axles and a specially cushioned suspension system render the engine virtually vibration-free. In a demonstration using a full glass of water on the top of the engine, the C-5 moves from a standing start to full speed without spilling a single drop. Crown has developed the "Power Brake" for its braking system. This inhibits the full circular area of the brake discs, thereby preventing dust and wear. Crown offers a 10,000-hour or five-year warranty on engine and powertrain, provided that the forklift is equipped with On-Demand Cooling (ODC).
When put through its paces on the IFOY test circuit, the C-5 showed itself to be a powerful and smooth machine. Although the inching feature takes some getting used to, the test scores were stable. Productivity is slightly better than average for this class, while energy consumption is slightly higher. It makes little difference whether the truck is operated in "Economy" or "Productivity" mode, and even the limitation from 20 to 15 km/h hardly makes a difference. The truck is even more energy-efficient in "Fast" mode if it uses roll-out without having to step on the gas. In the view of the test team, the sound proofing could be better at full speed. 
IFOY test verdict:
All in all, the first encounter with the Crown's new "trump" is a positive one. The forklift is spacious, easy to operate and comfortable. The machine has above-average power and meets the high expectations. There is room for improvement as regards the inching pedal and engine noise at full speed; a height-adjustable steering column would be ideal.
Hard Facts
| | | | |
| --- | --- | --- | --- |
|   | Test Truck IFOY Test | Average other trucks | Value 1 to 10 |
| Productivity Max mode (Pallets / 8 hrs) |  345 |  335 |  7.5 |
| Productivity Eco mode (Pallets / 8 hrs) |  338 |  N/A |   |
| Energy level Max mode (kWh / 100 plts) |  19.52 |  19.23 |  7 |
| Energy level Eco mode (kWh / 100 plts) |  19.53 |  N/A |   |
| Driving speed with load (km/h) |  20.63 |  18.97 |   |
| Lifting speed with load (cm/s) |  68.31 |  54.7 |   |
| Acceleration speed (time for 27,2 meters) |  6.5 |  7.13 |   |
|   |   |   |   |
| Average based on 5 year history |  Linde 39X |  Manitou MI25G |   |
|   |  Jungheinrich TFG 425 |  Clark C25 |   |
|   |  Mitsubishi FG30N |  Hyster Fortens 25 |   |
Averages soft facts
| | |
| --- | --- |
| First impression |  8.40 |
| Load Safety |  7.00 |
| Entry to truck |  8.29 |
| Seat & Sit position |  7.67 |
| Legg Space |  9.00 |
| Activate truck |  7.50 |
| Hydraulics |  7.13 |
| Steering |  6.86 |
| Sight |  7.25 |
| Driving acceleration |  7.00 |
| Driving braking |  7.00 |
| Driving & Turning |  7.00 |
| Parking truck |  6.86 |
| Safety elements |  7.38 |
| General after test |  7.50 |
| Sustainability |  8.00 |
|   |   |
| Total average soft facts |  7.49 |
| Total productivity |  7.50 |
| Total Energy consumption |  7.00 |
IFOY Innovation Check
Market Relevance
Counterbalanced trucks with a load capacity of 3 t are a popular choice among customers, and this is a segment in which gas-powered machines are well represented. Consequently, the developed innovations are of significance for a large customer base. At the same time, Crown appears to have designed its new C-5 specifically for very heavy-duty tasks. Quote: "an extremely robust and powerful truck with an exceptionally long life-span", "bigger axle and bearing diameter". The outcome of these development goals is a truck with a far higher weight than comparable forklifts in the segment. However, the higher weight basically also means higher energy consumption and hence higher CO2 emissions in daily operation. In times of increasing environmental awareness, this tends to limit the number of potential customers.
Customer Benefit
The innovative character of the Crown C-5 is not due to the novelty of a single key component but the result of multiple individual improvements that need to be considered separately.
With regard to the full-circle disc brakes, the customer benefit is said to be extended maintenance intervals. This only applies in comparison with conventional drum brakes, however. A whole range of counterbalanced trucks are already fitted with maintenance-free multi-disc brakes.
The engine boasts a number of extremely high-quality components such as the balance shafts and an additional oil cooler. The advantages for the customer include a smooth-running engine, reduced maintenance requirements and long service life.
The cooling system appears to be extremely sophisticated. Whether this added effort pays dividends for all customers is open to question. At the same time, however, the reverse-action fan has the advantage that it automatically cleans the radiator during operation when the truck is used in highly soiled environments.
The full cabin listed in the entry for the award has big windows and features intelligent details, such as the grip with horn button for reversing. The "Intrinsic Stability System" is a proven – and hence not a new – feature. 
Degree of Novelty / Innovation
Full-circle disc brakes are a well-known brake type and have also long been used in industrial trucks (e.g. lift trucks). This type of brake generally works in the same way as a single-disc clutch of the kind used in cars.
The engine components are of high quality but have long been used in vehicle engines.
The so-called on-demand cooling system is also state of the art for automotive engines. What is new in forklift trucks, however, is the reverse action of the fan to clear debris from the radiator. 
Functionality / Type of Implementation
The way the technical innovations have been implemented makes an intelligent and solid impression.
---
| | | | | |
| --- | --- | --- | --- | --- |
|   | Brake        | Engine     | Cooling system | Overall |
| Market relevance | + | + | Ø | + |
| Customer benefit | + | + | + | + |
| Degree of novelty / innovation | Ø | Ø | ++ | + |
| Functionality  / Type of implementation | Ø | + | + | + |
---
Data Sheet
Truck Model
Four-Wheel LPG-powered Counterbalance Truck
Technical Data (all trucks)
| | |
| --- | --- |
| Truck Type | LPG |
| Lift capacity/load | 3000 kg |
| Truck weight | 5085 kg |
| Operation | seated |
| Driving speed with load | 20,0 km/h |
| Driving speed without load | 20,0 km/h |
| Lifting speed with load | 0,65 m/s |
| Lifting speed without load | 0,66 m/s |
| Lowering speed with load | 0,46 m/s |
| Lowering speed without load | 0,47 m/s |
| Max. lift height | 3530 mm |
| Power consumption according to VDI cycle | 3,37 kg/h |
| Tow Truck | |
| Nominal towing capacity | N |
| Orderpicking/Combitrucks | |
| Max. picking height | mm |
Miscellaneous
This model is a
Newly developed model
Date of rollout
2015-05-15
Start of series production
2015-06-15
Competitive products
Jungheinrich TFG 425/430
STILL RX-70
Toyota Tonero
Video
Crown C-5 Series Gas Forklift
Innovations
1. Engine & Brakes:
The Crown-built 2.4-litre industrial engine and rugged powertrain offer an unprecedented lifespan and longer service intervals. Internal balancing shafts and rubber mounts virtually eliminate engine vibration. The gear-driven valve train avoids costly belt replacements or chain adjustments. The fully enclosed circle power brake eases disk replacement and reduces build-up of debris. The standard hill-hold function prevents the truck from rolling down inclines without constant pressure on the brake pedal.
2. Cooling:
The dual-radiator cooling system improves heat management by providing separate cooling for engine and transmission. Crown's unique On-Demand CoolingTM (ODC) option combines precise ventilation with radiator clearing. With each engine start, the fan automatically reverses to remove debris from the radiator.
3. Hard Cabin:
The fully enclosed cabin with clear-view doors, two-way sliding windows, front and rear wipers and heater offers car-standard driving comfort in all weather conditions. The exceptionally large windows and curved front windshield allow unparalleled 360-degree vision and unobstructed upward view. ISO-mounts virtually eliminate cabin vibrations. The heater is integrated in the right-hand door making the truck easily accessible from both sides.
4. Control:
Crown's proven Intrinsic Stability System™ continuously monitors the degree of tilt and fork height, automatically adjusting truck functionality as required.
Main goals for development
Pushing lift trucks and their engines to the limit is a fact of life in modern operations but can lead to lost productivity or costly damage. Research showed that customers demanded a better IC truck with the power, control and reliability to perform under the toughest conditions, year after year. Crown spent thousands of hours researching and understanding customer needs, testing trucks in demanding indoor and outdoor applications to overcome the most persistent problems that typically plague gas trucks:
High maintenance costs caused by damage or overheating

Productivity losses through unhappy operators
The C-5 creates a new benchmark in its segment. To create a game-changing gas-powered lift truck, Crown combined reliable engine, braking and cooling technologies into a robust and durable truck, resulting in increased uptime and less maintenance and repair costs.
Operator satisfaction is a key factor for Crown when developing innovative truck solutions. To provide an optimum operator workspace and car-standard driving comfort, Crown developed the highly innovative hard cabin which truly sets new industry standards.
Furthermore, Crown also applied decades of expertise with counterbalanced trucks to ensure static and dynamic stability with the C-5. The Crown Intrinsic Stability System combines engineering, manufacturing and integrated technology to proactively ensure optimal safety and performance.
User benefits
Customers benefit from the Crown C-5 in terms of productivity, durability, reliability, stability, operator confidence and safety. They get an extremely robust and powerful truck with an exceptionally long life-span – even in the toughest applications. Less maintenance, dependable uptime and the truck's versatility add up to lower cost of ownership.
Customers' feedbacks confirm the valuable benefits of the C-5: Joel Back from Gold Metal Recycling in Texas states: "The worst thing about our environment is the amount of dust and debris in the air. With our other forklifts, operators were manually clearing the radiators at least once a day. I lose $1,000 a minute when the forklifts processing the bailers are sitting in the maintenance bay. My maintenance costs for the C-5s are comparably lower than my other forklifts. I haven't had any over-heating issues or axle or brake problems. The same can't be said for the other forklifts in my fleet."
Kevin Cooper from Terex Trucks Motherwell adds: "The C-5 is very powerful with enough torque to easily deal with inclines, even when carrying heavy components. Our drivers in particular love the C-5. The cabin is spacious, easy to access and well built, while the suspension seat ensures a very smooth and comfortable ride. Driver feedback tells us the truck is very stable, remaining smooth and controlled even on rough ground."
Optional items (IFOY Test Truck)
Hard cabin

On-Demand Cooling system with radiator cleaning 

Travel light package and radio/multimedia ready

LED work lights

InfoLink Advantage module

Rear post handle with horn button