IFOY Patronage
IFOY Sponsor
IFOY Partner
Messe Dortmund is official partner of the IFOY AWARD.
Cascade is official partner of the IFOY AWARD.
CHEP is official partner of the IFOY AWARD.
LTG is official partner of the IFOY AWARD.
The HERMES.Wirtschafts.Forum is official partner of the IFOY AWARD.
Noyes

Noyes Technologies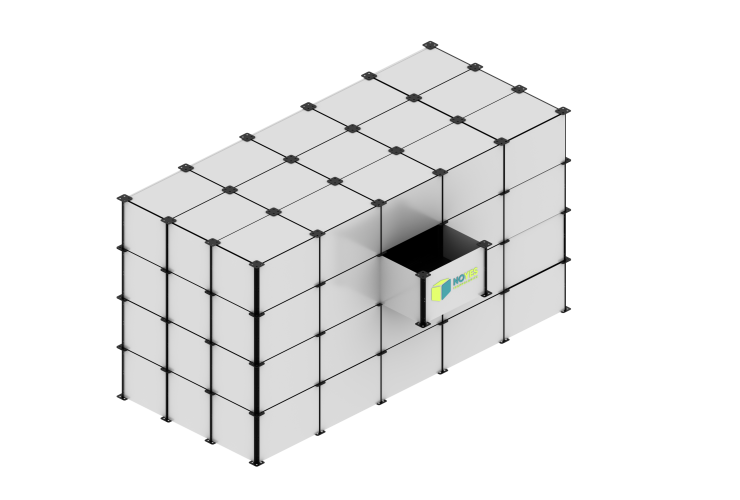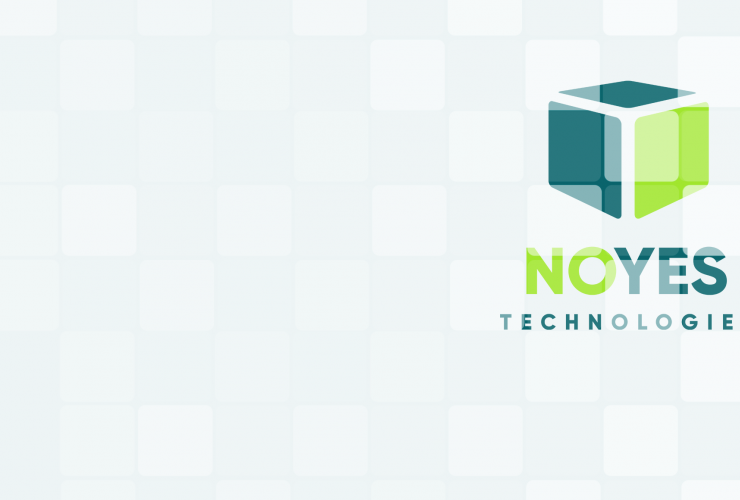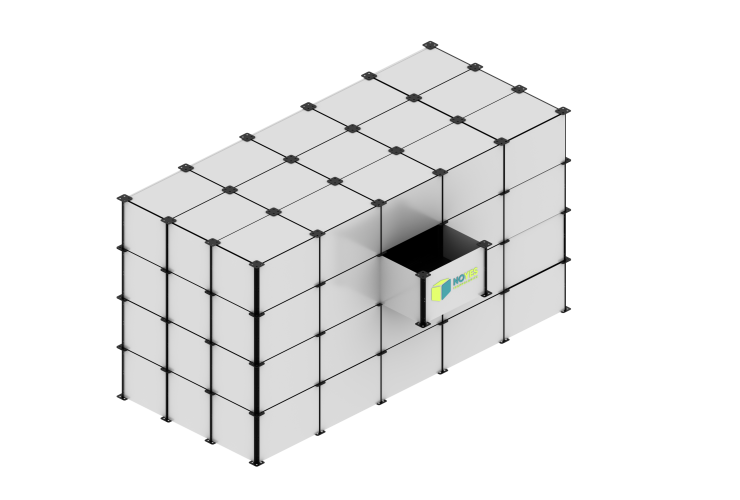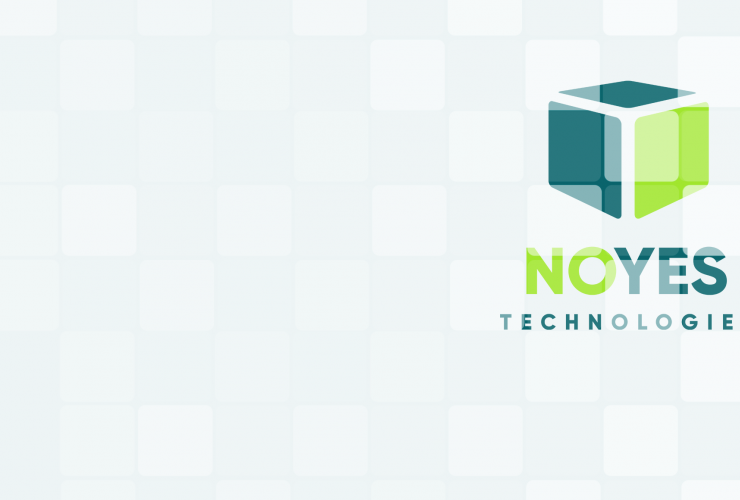 Noyes Technologies - die Revolution der urbanen Logistik.
Noyes Technologies
IFOY-Kategorie
Start-up of the Year
Zusammenfassung
Noyes Technologies bietet das erste robotikbetriebene, ultradichte, automatisierte und hochflexible Nano-Logistiksystem für die urbane Logistik - und jedes Budget auf dem Markt. Das Ziel ist es, einen neuen Standard im Bereich Nano-Fulfillment zu schaffen, so dass ein nachhaltiger Konsum für die globale wachsende Stadtbevölkerung ermöglicht wird. Die Noyes-Lösung optimiert Logistikprozesse und reduziert die Kosten auf das notwendige Minimum.
Das Ziel von Noyes Technologies ist es, komplexe Probleme durch einfache Ansätze nachhaltig zu lösen: Das erreicht Noyes durch die konsequente Anwendung des First-Principle-Thinking und einem klaren Fokus darauf, die Technologie auf das Notwendige zu reduzieren und zusätzlich auf einen hohen Grad an Standardisierung und Modularisierung zu achten.
Beschreibung
Noyes schafft die innovative Lösung für eine neue Art der urbanen Logistik, die sich flexibel an das rasant wandelnde Konsumverhalten anpasst. Im Bereich E- und Q-Commerce (Quick Commerce) fordern Kunden immer schnellere Lieferzeiten – ersichtlich an Gorillas und Flink, die mit Lieferungen innerhalb von zehn Minuten werben. Die benötigten Lagerflächen in Kundennähe, insbesondere im urbanen Raum, sind jedoch knapp und teuer.
Die besondere Herausforderung liegt darin, urbane Logistik zu ermöglichen und gleichzeitig effizient sowie wirtschaftlich zu agieren. Die Lösung dafür liegt in einem System, dass sich nahtlos und flexibel an städtische Gegebenheiten anpassen kann. Hierzu zählt: Lagerflächen durch optimale Flächen- und Raumhöhennutzung minimieren, niedriger Geräuschpegel, Flexibilität und Anpassbarkeit, 24/7-Verfügbarkeit und hohe Produktdichte. All das bietet die Noyes-Lagerlösung.
Noyes Nano Fulfillment ist die kleinste und schnellste Supply-Chain-Lösung in unmittelbarer Nähe zum Kunden. Noyes urbanes Nano-Lager ermöglicht schnelle Lieferzeiten zu einem erschwinglichen Preis. Schnelle Pick-Zeiten von nur fünf bis zehn Sekunden pro  Zugriff sparen im Vergleich zum manuellen Prozess viel Zeit ein. Darüber hinaus ermöglicht die Noyes-Lösung durch die Fähigkeit, bis zu 2000 SKUs in einem 30-Quadratmeter-Lager zu komprimieren und so beliebige Ladenflächen in vollautomatisierte, maßgeschneiderte Nano-Lager umzuwandeln. Ein besonderes Merkmal ist das nachhaltige und energiesparende Kühlsystem mit unterschiedlichen Temperaturzonen, das derzeit in Zusammenarbeit mit einem renommierten Kühltechnik-Hersteller entwickelt wird. Diese Kühllösung kann schnell und einfach in jedes Noyes-Lager integriert werden. Das System bietet weiterhin eine unvergleichliche Flexibilität, durch die eingesetzte und in Eigenentwicklung entstandene Technologie: Das Plug-and-Play System ermöglicht jederzeit Systemerweiterungen – auch während des laufenden Betriebs. Gleichzeitig können wichtige Software-Updates und Informationen "over the air" eingespielt werden.
Die Noyes-Lösung bedient eine Vielzahl an Anwendungsbereichen. Darunter E- und Q-Commerce, Lebensmittelhandel, Postal Services, Medical and  Hospital und industrielle Anwendungen. Gerade im Bereich des Q- & E-Commerce und des Lebensmittelhandels bieten der Hersteller damit eine moderne und zukunftsträchtige Lösung, um sich den wachsenden Herausforderungen des dynamischen und sprunghaften Konsumverhaltens zu stellen.
Innovation
Noyes Technologies revolutioniert die urbane Logistik durch intelligente, voll automatisierte Nano-Lager, mit denen Prozesse nachhaltig optimiert und Kosten deutlich gesenkt werden können. Noyes-Lager zeichnen sich durch ihre hochflexible, unkomplizierte und modulare Bauweise aus. Anhand dieser können die Lager für jeden Grundriss optimiert werden. Anders als bei vorhandenen, dezentralisierten Lagersystemen, werden keine zusätzlichen Korridore für den Transport benötigt und der Zugriff kann auf jeder Ebene erfolgen. Das spart Lagerfläche ein und ermöglicht somit die Integration in die urbane Umgebung.
Marktrelevanz
Der Bedarf an Automatisierung und besserer Flächennutzung in der Lagerlogistik wächst bereits seit Jahren. Dieses Wachstum wurde durch die COVID-19 Pandemie in den Bereichen E- und Q-Commerce (Quick Commerce) noch weiter beschleunigt. Während im E-Commerce besonders durch geschlossene Kaufhäuser und Ladengeschäfte neue Umsatz- und Neukundenrekorde verzeichnet wurden, wuchs der Bereich Q-Commerce zu einem ernstzunehmenden Zweig im Bereich Lebensmittelversorgung an. Anbieter wie Gorillas, Getir und Flink sind nicht nur durch die enormen Kapitalzuflüsse von externen Geldgebern in aller Munde, auch das Versprechen Lebensmittel in weniger als zehn Minuten zu liefern, schlug hohe Wellen.
Das ultra-dichte und automatisierte Lagersystem von Noyes Technologies ermöglicht es Kunden aus nahezu allen Industrien von deutlich verbesserter Flächennutzung zu profitieren. Kunden aus dem Bereich E-Commerce können mit der Lagerlösung in Zentrallagern neben der Platzeinsparung insbesondere in den Prozessschritten Pick & Pack Einsparungen realisieren. Zudem reduziert die Lösung das Risiko von Pickfehlern und kostspieligen Retouren deutlich.
Der Bereich Q-Commerce hat aufgrund der erforderlichen Kundennähe meist durch kostenintensive Innenstadtstandorte hohe Mietkosten. Zudem müssen Kundenbestellungen händisch zusammengestellt werden. Das Lager von Noyes löst hier zwei Probleme. Durch die enorme Dichte des Lagers kann entweder das Sortiment erweitert oder bestehender Platz reduziert werden, da keine Gänge für die Picker mehr erforderlich sind. Die Anzahl der Picker kann ebenfalls reduziert werden, da das Lager die Waren automatisiert aus dem Inneren des Systems an den Pick-Platz transportiert. Die beiden Faktoren spielen eine wichtige Rolle auf dem Weg zur nachhaltigen Profitabilität der Q-Commerce Anbieter. Das System ist auch für weitere Industrien relevant. Produzierende Unternehmen können durch das System deutlich mehr Teile für die Entnahme in der Fertigung vorpuffern. Dies bewirkt eine Reduzierung der Anlieferfrequenz innerhalb des Werkes, eine bessere Flächenausnutzung sowie den teilweisen Wegfall von Vorkommissionierung. Weitere Anwendungsfälle finden sich im Bereich Healthcare, in denen das Lager beispielsweise Medikamente in Krankenhäusern zugriffsgeschützt und nahe am Patienten vorhält.
Hauptvorteile für den Kunden
Bereits kleinste Flächen können durch das innovative Lagersystem von Noyes Technologies automatisiert werden. Während klassische automatisierte Lagersysteme ab rund 900 Quadratmetern angeboten werden, kann das Noyes Storage System durch den modularen Aufbau bereits Flächen ab zehn Quadratmetern automatisieren. Die Möglichkeit 2.000 SKUs (Stock-Keeping-Units) auf einer Fläche von 30 Quadratmetern mit einer Deckenhöhe von nur zwei Metern zu lagern, sucht im Wettbewerb seinesgleichen. Die Kombination der enormen Dichte des Lagers mit sehr schnellen Zugriffszeiten von fünf bis zehn Sekunden pro Produkt ermöglicht Kunden den Betrieb selbst bei höchsten Anforderungen an die Performance des Lagersystems.
Das Lager ist modular aufgebaut und bietet den Kunden somit eine hochflexible und skalierbare Lösung. Es kann während des laufenden Betriebs erweitert werden und wächst somit mit dem Bedarf der Kunden mit, Implementierungen des Lagers sind durch die cloudbasierte Verwaltungssoftware und die Nicht-Erforderlichkeit von Bodenverankerung oder Starkstromanschlüssen innerhalb kürzester Zeit möglich (ein bis zwei Tage).
Das innovative Kühlsystem, welches gemeinsam mit einem renommierten Anbieter von Kühlsystemen entwickelt wird, bietet neben der hochflexiblen Kühlung von einzelnen Boxen weitere Vorteile. Durch Sensorik wird eine nahtlose Überprüfung und Dokumentation der Kühlkette erreicht und sorgt so für eine höhere Sicherheit und weniger Lebensmittelverschwendung. Die Integration des Kühlsystems folgt auch dem Noyes-Prinzip der einfachsten Erweiterung und kann während des bestehenden Betriebs montiert sowie integriert werden, ohne den bestehenden Ablauf zu stören.
Durch die Ergänzung eines Pick-Roboters kann das Gesamtsystem 24/7 betrieben werden. Der Marktzugang durch Same-Day Delivery oder Same-Day Pickup kann somit beliebigen Partnern und Kunden ermöglicht werden. Dies sorgt zudem für eine Reduzierung des innerstädtischen Paketzustellvolumens mit klassischen Lieferfahrzeugen. Ausgehend von den Nano Fulfillment Hubs können entweder die Endkunden das Produkt rund um die Uhr und entsprechend des eigenen Zeitbedarfs abholen. Alternativ bringen Last-Mile Delivery-Anbieter per Fahrrad oder E-Lastenfahrrad die Produkte nachhaltig und emissionsarm zu den Endkunden. In Zukunft wird die Last-Mile Versorgung auch durch Delivery Bots bewerkstelligt. Noyes Technologies trägt somit neben der Effizienzsteigerung bei seinen Kunden aktiv zur nachhaltigen Stadtentwicklung bei.
Technische Daten
---
| | |
| --- | --- |
| Name |  Noyes Technologies, NoyesStorage |
| Category |  Start-up of the Year |
| Date of Test |  17.-23. März 2022 |
Testbericht
Das Kundenverhalten im Bereich Lebensmittel ist heute dynamisch und sprunghaft wie nie. Anbieter von Logistiksystemen im urbanen Raum stehen dabei vor der Herausforderung teurer Innenstadtmieten, hoher Lohnkosten und dem Wunsch der Endkunden, ihre Bestellung immer schneller zu bekommen. Dabei sind schnelle Systeme gefragt, die nur wenig Lärm emittieren dürfen. Noyes bietet das erste robotikbetriebene, ultradichte, automatisierte und hochflexible Nano-Logistiksystem insbesondere für die urbane Logistik an.
Noyes kann mit seiner Lagertechnik bereits kleinste Flächen automatisieren und ermöglicht demzufolge schnelle Lieferzeiten zu einem erschwinglichen Preis. Bis zu 2.000 Stock Keeping Units (SKUs) können etwa in einem 30-Quadratmeter-Lager komprimiert werden. In Innenstädten, wo nur eine Bodenbelastung von höchstens 250 Kilogramm pro Quadratmeter zulässig ist, darf die Lautstärke über einem solchen Nano-Lager bei geöffnetem Fenster nur maximal 35 dB betragen. Das ist insbesondere bei gemischter Nutzung eines Gebäudes als Logistikstandort und Wohnhaus wichtig. Dabei arbeitet das Plug-and-Play-System Noyes Storage mit Modulen von 500 Millimeter x 700 Millimeter. Pro Modul wird mit einer Aufbauzeit von nur 10 Minuten kalkuliert, wobei das beim Kunden im laufenden Betrieb geschehen kann. Auf einen Carrier passen bis zu 8 Boxen. Die ersten 70 Storages mit 1.000 bis 1.500 Modulen sind bis Ende 2022 verkauft. Der Clou: Bis Ende 2022 sollen auch Module mit Kühlung integriert werden. Ein weiterer Entwicklungsschritt bei Noyes wird sein, manuelle Picks bis zu einer Höhe von 3 Metern von einem Roboter erledigen zu lassen.
Die Noyes-Lager können aufgrund ihrer Modularität für jeden Grundriss optimiert werden. Es kann auch leicht abschüssige Böden oder sogar Treppen nutzen. Gleichzeitig ist man sicher, in der Stadt von der Dichte und Modalität her gesehen die Nummer 1 am Markt zu sein, zumal man sich auch in Zukunft auf den urbanen Raum spezialisieren will. Das Regalsystem (Shelf) wurde mit einem Entwicklerteam aus dem Libanon erdacht. Der Transportroboter mit selbst entwickelter Steuerung, der darin arbeitet und bis zu 60 Kilogramm schwere Behälter transportieren kann, ist aus Aluminium und 20 Kilogramm schwer, soll später aber einem Kunststoff-Spritzgießteil mit maximal 10 Kilogramm weichen. Zum Betrieb des Nano-Lagers ist ausschließlich ein 230-Volt-Anschluss notwendig. Um in Peak-Zeiten "voll" da zu sein, dockt sich der Robot in nachfrageschwachen Zeiten mit seinen Charging-Pins an der Ladestation an. Das Plug-and-Play-System ermöglicht jederzeit Systemerweiterungen – auch während des laufenden Betriebs. Gleichzeitig können wichtige Software-Updates und Informationen "over the air" eingespielt werden.
Kunden aus nahezu allen Industrien können mithilfe des ultradichten Lagersystems von Noyes von einer deutlich verbesserten Flächennutzung profitieren. Im E-Commerce lassen sich damit in Zentrallagern neben der Platzeinsparung vor allem in den Prozessschritten Pick & Pack Einsparungen realisieren. Außerdem reduziert die Lösung das Risiko von Pickfehlern und kostspieligen Retouren. Im Q-Commerce (Quick-Commerce) kann wegen der hohen Lagerdichte entweder das vorhandene Sortiment erweitert oder bestehender Platz reduziert werden, denn für den Picker sind ja keine Gänge mehr erforderlich. Das Noyes-System ist aber auch für weitere Industrien interessant: Produzierende Unternehmen beispielsweise können mit seiner Hilfe deutlich mehr Teile für die Entnahme in der Fertigung vorpuffern. In dessen Folge reduziert sich die Anlieferfrequenz, die knappe Fläche wird besser genutzt und das Vorkommissionieren kann teilweise entfallen.
IFOY Testfazit
Das ultradichte urbane Nano-Lager von Noyes ist insbesondere auf den Bedarf von Unternehmen nach Nähe zu ihren Kunden abgestimmt. Im Nano-Fulfillment-Hub können die Endkunden in städtischen Bereichen ihr Produkt entweder rund um die Uhr selbst abholen. Alternativ bringen Last-Mile-Delivery-Anbieter per Fahrrad oder E-Lastenrad die Produkte nachhaltig und emissionsfrei zu den Endkunden. Mit einem ROI von zwölf bis sechzehn Monaten – je nachdem, ob mit oder ohne Kühllösung – rentiert sich die Anschaffung von NoyesStorage relativ schnell und auch bei kleinem Budget.
IFOY Innovation Check
Marktrelevanz
Noyes bietet kompakte und kostengünstige Lagersysteme in Kundennähe für den E- und Quick-Commerce. In Bezug auf Lagerdichte bei gleichzeitig hoher Bereitstellungsgeschwindigkeit und Flexibilität gibt es in diesem Segment derzeit keine vergleichbaren, wirtschaftlich einsetzbaren Lagerautomatisierungslösungen. Zusätzlich kann ein Nanolager auch in anderen Branchen wie dem Lebensmittelhandel, Postdienstleistungen, Medikamentenlager oder als Bauteillager in der Produktion eingesetzt werden. Dies lässt ein sehr hohes Marktpotential erwarten.
Kundennutzen
Für Kunden ergeben sich die Vorteile der Lagerflächenminimierung, der Reduktion der Anlieferfrequenz und dem Angebot von mehr Produkten auf gleichem Raum. Dabei stellt sich eine hohe Bereitstellungsperformance durch die automatische Sortierung nach Zugriffshäufigkeit ein. Die Kommissionierleistung soll sich dadurch verdoppeln und Pickfehler stark reduzieren. Die hochflexible Modulbauweise gestattet die Realisierung beliebiger Lagergeometrien in allen drei Dimensionen. In Kürze sollen zusätzlich ein effizientes Kühlsystem für Kühl- und Tiefkühlzonen sowie ein Pick-Roboter zur automatischen Kommissionierung angeboten werden.
Neuheitsgrad
Zwar sind die verwendeten Einzelkomponenten und Technologien für sich genommen jeweils keine außergewöhnliche Marktneuheit, jedoch stellt deren Kombination im Noyes Nanolager eine auf Kosten, Packdichte, Geschwindigkeit, Skalierbarkeit, Einfachheit und Robustheit optimierte Innovation dar. Wirtschaftlich zu betreibende Automatiklager waren bislang im Segment von 10 bis 300 qm Grundfläche am Markt technologisch nicht verfügbar. Die Modulbauweise erlaubt den Einstieg zu minimalen Investitionskosten bei beliebiger zukünftiger Erweiterbarkeit im laufenden Betrieb.
Funktionalität / Art der Umsetzung
Die gezeigte Lösung konnte technisch überzeugen, kann durch Laien aufgebaut werden, ist redundant umgesetzt und lässt aufgrund der Einfachheit der Fahrwerkskinematik und der Navigationslösung eine hohe Lebensdauer und Robustheit der Roboter erwarten. Die selbst entwickelten Roboter haben eine minimale Bauhöhe, fahren auf jeder Lagerebene zuverlässig unter den Ladungsträgern hindurch und heben diese für den Transport zu den Be- und Entladebalkonen am Rand des Lagers leicht an. Der Einsatz verschiedener Kistengrößen ist möglich. Die Bereitstellungszeit von 10 Sekunden pro Ladungsträger konnte am Testsystem noch nicht umfänglich geprüft werden.
Fazit
Eine wirtschaftliche Automatisierung können Noyes Nanolager bereits ab 10 qm Grundfläche bieten, was ein Novum im Bereich der Kleinstlager ist, zusammen mit weiteren Innovationen wie höchster Lagerdichte, hoher Freiheit beim Formfaktor des Lagers, hoher Flexibilität zwischen Lagerdichte und Performanz, Modularität, Skalierbarkeit, Einfachheit und minimalen Kosten. Durch diese einzigartige Kombination ist die Lösung nicht nur im stark wachsenden E- und Quick-Commerce-Markt für die Automatisierung lokaler Dark Stores hochinteressant.
---
Marktrelevanz

 ++


Kundennutzen

 ++


Neuheitsgrad

 ++


Funktionalität  / Art der Umsetzung

 ++


++ sehr gut / + gut / Ø ausgeglichen / - weniger / - - nicht vorhanden
Noyes

Noyes Technologies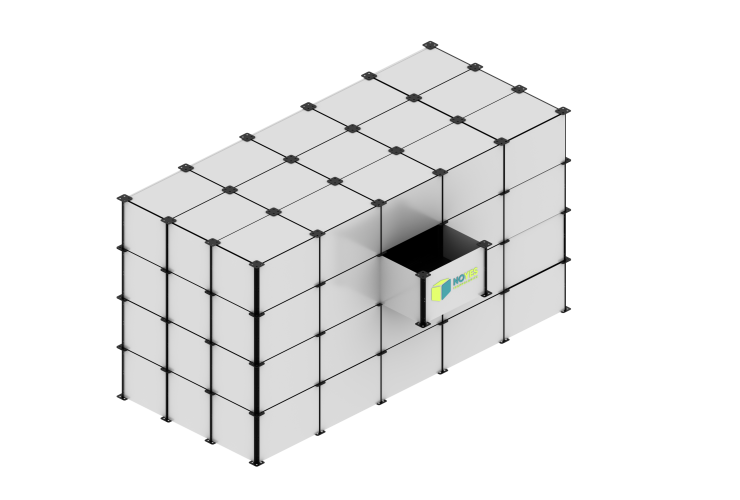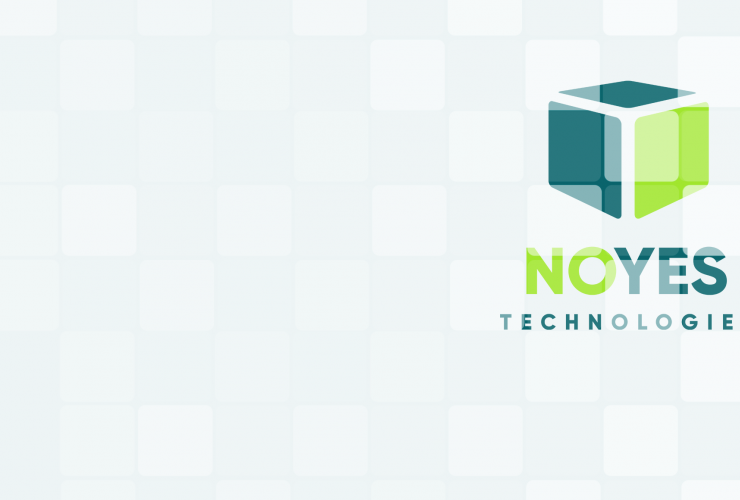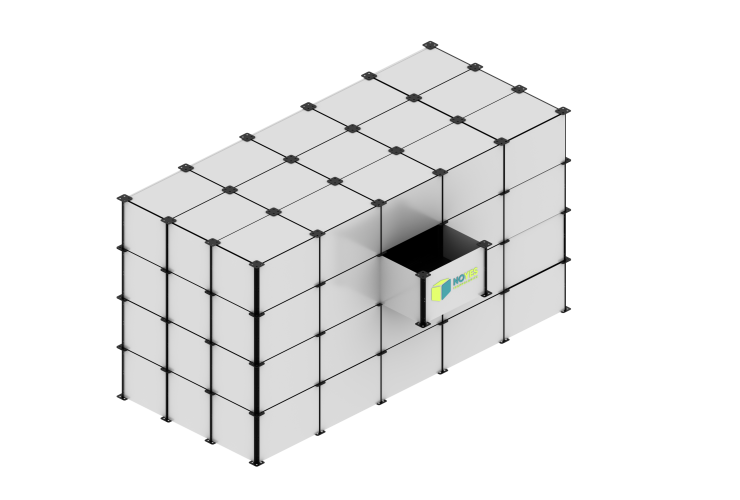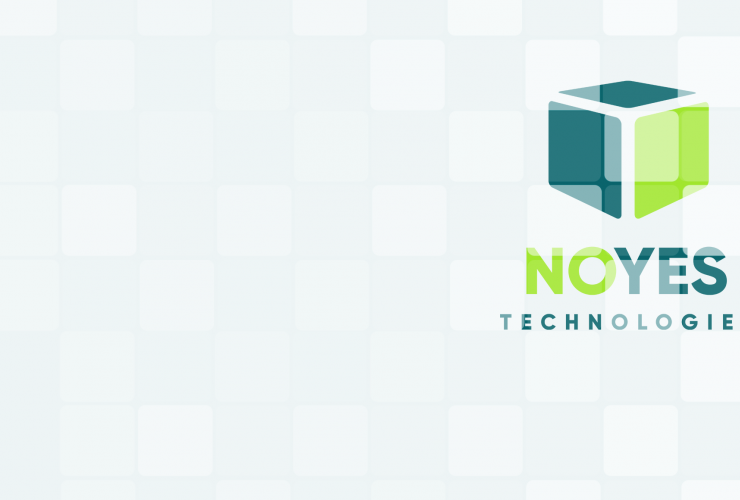 Noyes Technologies - the revolution of urban logistics.
Noyes Technologies
IFOY category
Start-up of the Year
Summary
Noyes Technologies offers the first robot-operated, ultra-dense, automated and highly flexible nano logistics system for urban logistics and any budget on the market. The goal is to create a new standard in nano fulfillment, enabling sustainable consumption for the global growing urban population.
The Noyes solution optimizes logistics processes and reduces costs to the minimum necessary. The goal of Noyes Technologies is to solve complex problems sustainably through simple approaches: Noyes achieves this through the consistent application of first-principle thinking and a clear focus on reducing technology to what is necessary and additionally paying attention to a high degree of standardization and modularization.
Description
Noyes creates the innovative solution for a new kind of urban logistics that flexibly adapts to rapidly changing consumer behavior. In the E- and Q-commerce (Quick commerce) sector, customers are demanding ever faster delivery times - evident in Gorillas and Flink, which advertise 10-minute delivery. However, the required warehouse space close to customers, especially in urban areas, is scarce and expensive. The particular challenge is to enable urban logistics while operating efficiently as well as economically. The solution to this lies in a system that can seamlessly and flexibly adapt to urban conditions. This includes: Minimizing warehouse space through optimal use of floor space and room height, low noise levels, flexibility and adaptability, 24/7 availability and high product density. All this is offered by the Noyes storage solution.
Noyes Nano Fulfillment is the smallest and fastest supply chain solution in close proximity to the customer. Noyes urban nano warehouse enables lightning fast delivery times at an affordable price. Fast pick times of only five to ten seconds per access save a lot of time compared to the manual process. In addition, the Noyes solution's ability to compress up to 2000 SKUs into a 30 square metres warehouse enables it to transform any store space into fully automated, customized nano warehouses. A special feature is the sustainable and energy-saving cooling system with different temperature zones, which is currently being developed in cooperation with a renowned cooling technology manufacturer. This cooling solution can be quickly and easily integrated into any Noyes warehouse. The system also offers unparalleled flexibility, thanks to the technology used and developed in-house: the plug-and-play system allows system expansions at any time - even during ongoing operation. At the same time, important software updates and information can be imported "over the air".
The Noyes solution serves a wide range of application areas. These include E- and Q-commerce, food retail, postal services, medical and hospital as well as industrial applications. Especially in the area of Q- & E-commerce and food trade the comany offers a modern and promising solution to face the growing challenges of dynamic and erratic consumer behavior.
Innovation
Noyes Technologies revolutionizes urban logistics with intelligent, fully automated nano warehouses that sustainably optimize processes and significantly reduce costs. Noyes warehouses are characterized by their highly flexible, uncomplicated and modular design. Based on this, the warehouses can be optimized for any floor plan. Unlike existing decentralized storage systems, no additional corridors are required for transport and access can be provided on any level. This saves storage space and thus enables integration into the urban environment.
Marktet relevance
The need for automation and better space utilization in warehouse logistics has been growing for years. This growth was further accelerated by the COVID-19 pandemic in the e- and Q-commerce (quick commerce) sectors. While new sales and new customer records were set in e-commerce, especially by closed department stores and regular stores, Q-commerce grew to become a serious branch in the grocery supply sector. Providers such as Gorillas, Getir and Flink are not only the talk of the town due to the huge influx of capital from outside backers, but the promise of delivering groceries in less than ten minutes also made waves. Noyes Technologies' ultra-dense and automated storage system allows customers in virtually all industries to benefit from significantly improved space utilization. Customers in the e-commerce sector can use the storage solution in central warehouses to realize savings in the pick-and-pack process steps in particular, in addition to space savings. Also the Noyes solution significantly reduces the risk of picking errors and costly returns.
The Q-Commerce divisions face high rental costs with its cost-intensive city center locations. In addition, customer orders must be assembled manually. The Noyes warehouse solves two problems here. The enormous density of the warehouse means that either the product range can be expanded, or existing space can be reduced, as aisles for pickers are no longer required. The number of pickers can also be reduced because the warehouse automates the movement of goods from inside the system to the pick location. The two factors play an important role in Q-Commerce vendors' path to sustainable profitability. The system is also relevant to other industries. Manufacturing companies can use the system to pre-buffer significantly more parts for picking on the shop floor. This results in a reduction of the delivery frequency within the plant, a better utilization of space and the partial elimination of sequencing. Further use cases can be found in the healthcare sector, where the warehouse keeps medicines in hospitals, for example, protected from access and close to the patient.
Main customer benefits
Even the smallest areas can be automated by the innovative storage system from Noyes Technologies. While classic automated storage systems are offered from about 900 square metres, the Noyes Storage System can automate areas as small as ten square metres due to its modular design. The ability to store 2,000 SKUs (Stock-Keeping-Units) in an area of 30 square metres with a ceiling height of only two meters is unparalleled among competitors. The combination of the warehouse's enormous density with very fast access times of five to ten seconds per product enables customers to operate even with the highest demands on the warehouse system's performance. The warehouse is modular, offering customers a highly flexible and scalable solution. It can be expanded on the fly and thus grows with customers' needs, implementations of the warehouse are possible within a very short time (one to two days) due to the cloud-based management software and the non-requirement of ground anchoring or heavy current connections.
The innovative cooling system, which is being developed in conjunction with a renowned supplier of cooling systems, offers further advantages in addition to the highly flexible cooling of individual boxes. Seamless verification and documentation of the cold chain is achieved through sensor technology, thus ensuring greater safety and less food waste. The integration of the cooling system also follows the Noyes principle of simplest expansion and can be installed as well as integrated during existing operations without disrupting the existing flow.
With the addition of a pick robot, the overall system can be operated 24/7. Market access through same-day delivery or same-day pickup can thus be made possible for any partners and customers. This also ensures a reduction in inner-city parcel delivery volumes with classic delivery vehicles. Starting from the Nano Fulfillment Hubs, either end customers can pick up the product around the clock and according to their own time requirements. Alternatively, last-mile delivery providers use bicycles or e-bikes to bring the products to the end customers sustainably and with low emissions. In the future delivery bots will also handle the last-mile deliveries. Noyes Technologies thus actively contributes to sustainable urban development in addition to increasing efficiency for its customers.
Technical data
---
| | |
| --- | --- |
| Name | Noyes Technologies, NoyesStorage |
| Category |  Start-up of the Year |
| Date of Test |  March 18 to March 23, 2022 |
Test Report
Customer behaviour in the food sector is more dynamic and volatile today than ever before. Providers of logistics systems in urban areas are faced with the challenge of expensive city centre rents, high labour costs and the desire of end customers to receive their orders ever faster. This calls for fast systems that must emit very little noise. Noyes offers the first robotically operated, ultra-dense, automated and highly flexible nano-logistics system especially for urban logistics.
Noyes can automate even the smallest areas with its storage technology and consequently enables fast delivery times at an affordable price. Up to 2,000 stock keeping units (SKUs) can be compressed in a 30-square-metre warehouse, for example. In city centres, where only a floor load of no more than 250 kilograms per square metre is permitted, the noise level above such a nano-storage unit may only be a maximum of 35 dB with the window open. This is particularly important when a building is used for mixed purposes as a logistics location and a residential building. The Noyes Storage plug-and-play system works with modules of 500 millimetres x 700 millimetres. A set-up time of only 10 minutes is calculated for each module, and this can be done at the customer's premises during operation. Up to 8 boxes fit on one carrier. The first 70 storages with 1,000 to 1,500 modules will be sold by the end of 2022. The highlight: modules with cooling are also to be integrated by the end of 2022. Another development step at Noyes will be to have manual picks up to a height of three metres done by a robot.
The Noyes warehouse can be optimised for any floor plan due to its modularity. It can also use slightly sloping floors or even stairs. At the same time, the company is sure to be number one on the market in terms of density and modality, especially since it intends to continue specialising in urban spaces in the future. The shelving system (Shelf) was conceived with a team of developers from Lebanon. The transport robot with a self-developed control system that works in it and can transport containers weighing up to 60 kilogrammes is made of aluminium and weighs 20 kilogrammes, but will later give way to a plastic injection moulding weighing a maximum of 10 kilogrammes. Only a 230-volt connection is needed to operate the nano-storage unit. In order to be "fully" available during peak times, the robot docks with its charging pins at the charging station during times of low demand. The plug-and-play system allows system expansions at any time - even during operation. At the same time, important software updates and information can be imported "over the air".
Customers from almost all industries can benefit from significantly improved space utilisation with the help of the ultra-dense storage system from Noyes. In e-commerce, this allows savings to be made in central warehouses in addition to space savings, especially in the pick & pack process steps. The solution also reduces the risk of picking errors and costly returns. In Q-Commerce (Quick-Commerce), either the existing assortment can be expanded or existing space can be reduced due to the high warehouse density, because aisles are no longer required for the picker. The Noyes system is also interesting for other industries: manufacturing companies, for example, can use it to pre-buffer significantly more parts for removal in production. As a result, the delivery frequency is reduced, the limited space is better utilised and pre-picking can be partially eliminated.
IFOY Test Verdict

The ultra-dense urban nano warehouse from Noyes is particularly tailored to the needs of companies for proximity to their customers. In the nano-fulfilment hub, end customers in urban areas can either pick up their product themselves around the clock. Alternatively, last-mile delivery providers bring the products to the end customers sustainably and emission-free by bicycle or e-bike. With an ROI of twelve to sixteen months - depending on whether with or without a cooling solution - the acquisition of NoyesStorage pays off relatively quickly and even on a small budget.
IFOY Innovation Check
Market Relevance
Noyes offers compact and cost-effective storage systems close to the customer for e- and quick-commerce. In terms of storage density combined with high provisioning speed and flexibility, there are currently no comparable, economically applicable warehouse automation solutions in this segment. In addition, a nano warehouse can also be used in other industries such as food retail, postal services, medication warehouses or as a component warehouse in production. This suggests a very high market potential.
Customer Benefit
Customers benefit from minimising storage space, reducing delivery frequency and offering more products in the same space. At the same time, a high provision performance is achieved through automatic sorting according to access frequency. This is expected to double the picking performance and greatly reduce picking errors. The highly flexible modular design allows the realisation of any storage geometry in all three dimensions. In the near future, an efficient cooling system for refrigerated and frozen zones as well as a picking robot for automatic order picking will be offered.
Novelty
While the individual components and technologies used are not in themselves exceptional market novelties, their combination in the Noyes nano warehouse represents an innovation optimised for cost, packing density, speed, scalability, simplicity and robustness. Until now, automated warehouses that could be operated economically were not technologically available on the market in the segment of 10 to 300 square metres of floor space. The modular design allows entry at minimal investment costs with any future expandability during operation.
Functionality / Type of Implementation
The solution shown was technically convincing, can be set up by laymen, is implemented redundantly and, due to the simplicity of the chassis kinematics and the navigation solution, a long service life and robustness of the robots can be expected. The self-developed robots have a minimal overall height, reliably drive under the load carriers on every warehouse level and lift them slightly for transport to the loading and unloading balconies at the edge of the warehouse. The use of different box sizes is possible. The provisioning time of 10 seconds per load carrier could not yet be comprehensively tested on the test system.
Verdict
Noyes nano warehouses can offer economic automation from a footprint of 10 square metre, which is a novelty in the field of micro warehouses, together with other innovations such as highest storage density, high freedom in the form factor of the warehouse, high flexibility between storage density and performance, modularity, scalability, simplicity and minimal costs. This unique combination makes the solution highly attractive for the automation of local dark stores, not only in the fast-growing e- and quick-commerce market.
---
Market Relevance

 ++


Customer Benefit

 ++


Novelty

 ++


Functionality  / Type of Implementation

 ++


++ very good / + good / Ø balanced / - less / - - not available