IFOY Patronage
IFOY Sponsor
The VDMA Materials Handling and Intralogistics Sector Association is sponsor of the International Forklift Truck of the Year (IFOY).
LOGISTICS INTERCHAT

OPPIDUM TIC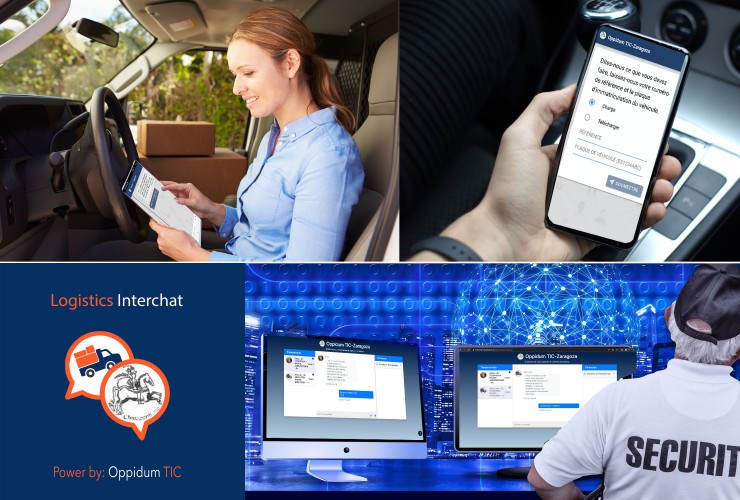 LOGISTICS INTERCHAT
OPPIDUM TIC
IFOY-Kategorie
Startup of the Year
Zusammenfassung
LOGISTICS INTERCHAT ist eine globale Plattform, die Kommunikationsprobleme von Spediteuren mit Be- und Entladezentren weltweit löst. Mithilfe der Plattform werden schwerwiegende Interpretationsfehler reduziert. Zusätzlich können Vorschriften in puncto Social Distancing eingehalten werden. Vereinfacht wird auch die Verwaltung des am Prozess beteiligten Personals. Dabei ist es nicht notwendig, dass alle die gleiche Sprache sprechen oder Fahrer ihr Fahrzeug verlassen müssen.
Beschreibung
LOGISTICS INTERCHAT wurde entwickelt, um die Kommunikation zwischen Spediteuren und den Logistikzentren, Unternehmen, Plattformen, Umschlagplätzen usw. zu erleichtern, in denen sie die Waren be- oder entladen müssen.
LOGISTICS INTERCHAT vermeidet Sprachfehler und übersetzt die Gespräche in Echtzeit. Die ständige Kommunikation zwischen allen Gesprächspartnern ermöglicht es, unnötige Kontakte und Reisen zu vermeiden, Social Distance Protokolle einzuhalten und Zwischenfälle beim Transport auf dem Weg zu vorherzusehen.
Innovation
Die Lösung wurde speziell für den Zweck entwickelt, mangelnden Sprachkenntnis der an einem Prozess beteiligten Personen zu lösen. Es gibt kein vergleichbares Produkt.
Marktrelevanz
LOGISTICS INTERCHAT ist eine neue Software, die es bisher auf dem internationalen Markt nicht gibt. Sie wurde auf der Basis moderner Sprachen und Verschlüsselungsmethoden entwickelt. Mithilfe von Google-Services wird eine qualitativ hochwertige Übersetzung von Texten und Sprachnachrichten garantiert. Relevant ist das Tool für jeden Spediteur und jedes Unternehmen, das im Bereich Logistik und Distribution auf dem Wasser, in der Luft und auf der Straße aktiv ist.
Hauptvorteile für den Kunden
LOGISTICS INTERCHAT reduziert Fehler im Be- und Entladungsprozess, bei den Arbeitszeiten und in der Verwaltung eines Logistikunternehmens. Das führt zu Zeiteinsparungen und wirtschaftlichen Vorteilen.
Technische Daten
LOGISTICS INTERCHAT

OPPIDUM TIC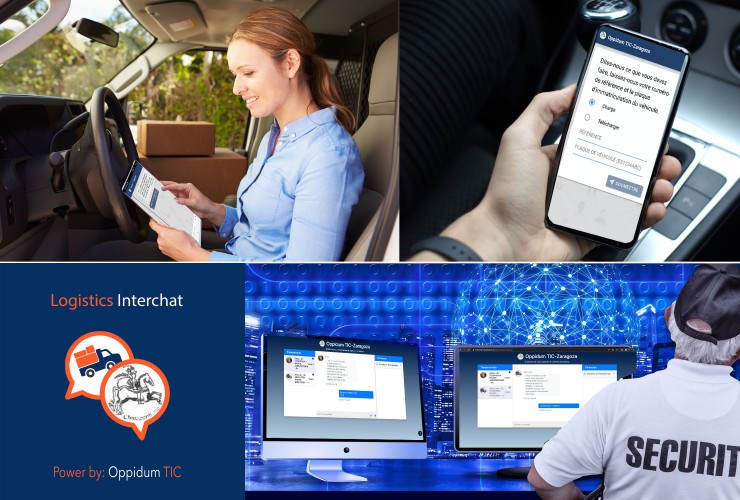 LOGISTICS INTERCHAT
OPPIDUM TIC
IFOY Category
Startup of the Year
Summary
LOGISTICS INTERCHAT is a global platform created to solve the communication problems of carriers with loading and unloading centers weltweit, reducing serious errors of interpretation, in addition to complying with social distancing and facilitating streamlining the management of all personnel involved in the process without need to speak the same language or to get out of the vehicle.
Description
LOGISTICS INTERCHAT was developed to facilitate communication between carriers and the logistics centres, companies, platforms, transhipment centres, etc. where they have to load or unload goods.
LOGISTICS INTERCHAT avoids transcription errors and translates conversations in real time. The constant communication between all interlocutors makes it possible to avoid unnecessary contacts and travel, to respect social distance protocols and to anticipate incidents during transport en route.
Innovation
The solution was developed specifically to solve the lack of language skills of the people involved in a process. There is no comparable product.
Marktet relevance
LOGISTICS INTERCHAT is a new software without comparison with another product in the international market. Developed with the latest languages, encryption in your communications and using google services that guarantee the quality of the product in real-time translation of both text and voice. Its distribution and use will be international. Intended for any carrier in the world and any company in the logistics and distribution sector, by air, sea or ground.
Main customer benefits
LOGISTICS INTERCHAT will substantially reduce errors in the management of loading or unloading, working times and the management of the carrier. It leads to savings in times and economical advantages.
Technical Data